Seminar Topic
Children's Eyesight Rescue!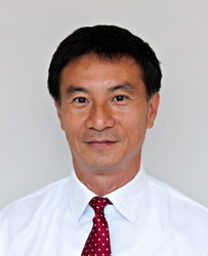 Dr. Dennis Leung, O.D., F.O.A.A.
Dr. Leung graduated in 1984 from New England College of Optometry, Boston, Massachusetts. He was a member of the Beta Sigma Kappa Optometric Honor Society and is currently a board member of the Orthokeratology Academy of America. Dr. Leung is also affiliated with the California Optometric Association and American Optometric Association. Dr. Leung is a certified Controlled Substance Agent and Diagnostic and Therapeutic Pharmaceutical Agent. He also holds certification for the Treatment of Glaucoma and Corneal Refractive Therapy (CRT). Dr. Leung completed the Treatment and Management of Ocular Disease Training (1996) and Ophthalmological Preceptorship Training (1997). He passed the National Board of Examiners, T.M.O.D. examination in 1996. Dr. Leung lectured for a number of seminars including "Cow or Money Pit" sponsored by Vision Council of America, "Orthokeratology from A to Z", "Contact Lenses & Pharmaceutical Agent Induced Corneal Refractive Changes" sponsored by Contact Lens Spectrum, "Dry Eye & Punctal Plugs" sponsored by Novartis Pharmaceutical, "Advent of Refractive Surgery" and In-Office Lens Processing-How to control Quality, Profits and Destiny. Dr. Leung also took part as an investigator for several studies including the FDA Study of the Correct Tech Orthokeratology Lenses, Renu Contact Lens Solution Study, sponsored by Bausch & Lomb, and Soflens 66; Asian Eye Study, sponsored by Bausch & Lomb. Dr. Leung is fluent in Spanish, Mandarin, Cantonese, and English.
. . . I n t e r v i e w . . .
Q: What is one of the effective ways to help children in lessening the chance of getting their eyesight worse?
A:When children are around 5 to 6 years old and identified as near-sighted, one of the most effective ways to prevent their eyes getting worse in vision is to wear special contact lenses to sleep. These lens send signal to the brain to control the condition of the eyes..
Q: How do we know when children need to wear glasses or contact lenses?
A: They will squint their eyes or complain about their vision. However, parents shall start allowing their children to have eye exam every year starting at the age of 6.
Questions that will be covered…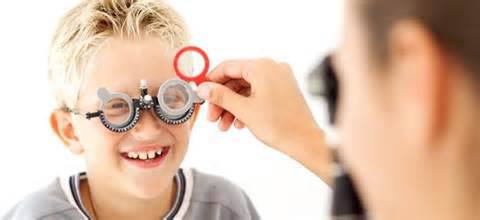 Which product can cause worse vision? Computer or Smartphone?
What are some of the ways that parents can alert their children when they use the computer or tablets?
What would be the best age for Eye Lasik?
And many more …
All seminars & workshops are FREE, but spaces are limited.  REGISTER NOW to save your seats!
Register Now