Winy Chen, is a Registered Dietitian and Certified Wellness Coach. She was the district dietitian for Beach Cities Health District since 1995, promoting wellness and preventing chronic conditions across the lifespan-from pre-natal and children to families and older adults. Winy Chen was instrumental in developing nutrition curriculums for LiveWell Tots, LiveWell Kids, and WellBeing, which are innovative obesity prevention programs for preschoolers, school-aged children, and adults. She was also actively involved in the community for the Blue Zone Project which is designed to set environmental measures to make healthy choices the easier choices. 
Winy has a unique combination of experience working with infants, children, adults, and seniors. After she earned a Bachelor degree in Nutrition at Cornell University and Master's in Foodservice Management at University of Tennessee at Knoxville, she worked a clinical dietitian at the Children's Hospital of Los Angeles and Martin Luther King Hospital. She was also a community nutritionist for California Children Services, Head Start, and City of Los Angeles Department of Aging. Winy also has experiences working with adults and seniors living in group homes, assisted living and skilled care facilities. As an independent consultant for Regional Center, she has counseled many clients with all kinds of disabilities across all age spectrum. Winy joins La JaJa Kids in 2014 and has been instrumental in many of its family programs.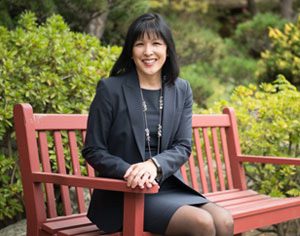 Stephanie is VP, Talent Acquisition for Mars Petcare – Banfield Pet Hospitals. Banfield Pet Hospital® is the largest general veterinary practice in the world with more than 900 hospitals across the United States and Puerto Rico and employs more than 16,000 associates. Mars, Inc. is one of the largest privately held businesses in the world, based in McLean, Virginia, and consists of six business segments including Petcare, Chocolate, Wrigley, Food, Drinks and Symbioscience.
Stephanie celebrates 25+ years of broad HR background in the Healthcare, Consumer Packaged Goods, Entertainment, and Retail industries. Previous employers include City of Hope, the Walt Disney Company and Bullocks / Macy's. Her knowledge and experiences have been in global and domestic environments, in both union and nonunion environments. She has extensive experience building human capital solutions in organizations going through change transformation. She is also known for her collaborative working style and passion for youth and workforce development programs.
She has served on not for profit boards and is active in her community. She previously served on the Board of the California Diversity Council, Healthcare Diversity Council, and was the President of the Greater Los Angeles Diversity Council from 2013-2015. She is a regular contributor to Healthy Hispanic Living, the first preventive care online educational platform targeted to U.S. Hispanics.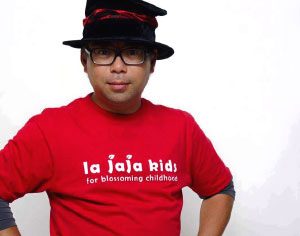 Wing Ho was born and grew up in Hong Kong during his teenage year. After he completed University in the United States for his professional degree in Architecture, Wing met his wife and started his family since then. Similar to a lot young parents, Wing is constantly learning about parenting and enjoy sharing his experiences. Wing joined LajajaKids in 2015 with his diverse professional background and community service experience, Wing a great asset to Lajajakids in filling the our mission statement.
Copyright © Dandelion by Pexeto